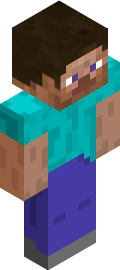 Member
Ertinx
| Statistic | Value |
| --- | --- |
| Wins | 229 |
| Kills | 2045 |
| Deaths | 3332 |
| Coins | 1917 |
| Exp | 31621 |
| Wool | 721 |
| K/D Ratio | 0.61 |
| Statistic | Value |
| --- | --- |
| Wins | 85 |
| Kills | 335 |
| Deaths | 755 |
| Coins | 174 |
| Exp | 829 |
| K/D Ratio | 0.44 |
Whats your In-Game Name
my name is Ertinx
 
What you were punished for?
i was playing on the warzone and the staff ban me for killaura, bur i'm legit and clear !
 
Have you ever been punished on CubedCraft before?
i'm not sure but i think yes...
 
If the punishment was for hacks, and you really did have hacks, Have you removed them?
i never have any cheat or hacks, i'm totaly legit, Vaid verif me and he say i'm clear.
 
Why should we revert your punishment.
i want to be unbanned beacause i love you'r serveur, relly. and i'm not a cheater ! i'm promise to be the perfect player if you unban me !
 
How long was your punishment?
i was banned for 14day..
 
How long have you had the punishment?
i was banned this after-noon
 
Do you admit to breaking the rules, or was it a false ban?
it's a false ban, i promise
 
Do you know who banned you, or their rank?
i don't now that.. i think it's lard...
I'm sorry but i'm not a cheater ! please unban me (sorry, i not very good at english...)
good after-noon at you !
about 1 year ago